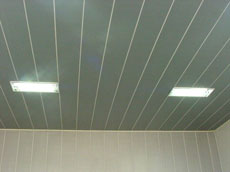 Plasopan PVC ceiling system is light in weight, moisture resistant and reduces condensation and subsequent dripping from ceiling onto work surfaces. The cleanable, non-absorbent surface is UV stable and will not discolour.
Plasopan PVC ceiling systems solves the problem of dirty, unhygienic ceilings that are difficult, and expensive to clean by providing a bright, durable and hygienic surface, which is easily maintained. This extremely practical ceiling system is suitable for any area requiring a fixed, non-porous, non-fibrous and non-absorbent ceiling.
Plasopan PVC Ceiling has various advantage over other materials namely they are waterproof, Termite Proof, Fire Retardant, Economical, Maintenance free, being non-porous and non-absorbent, can incorporate flush fitting lighting, access hatches, air vents and sprinklers easy to install & available in various colours shades & no hassles of Painting & Polishing.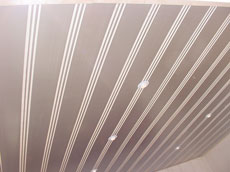 SPECIFICATION OF PLASOPAN FALSE CEILLING
PVC FALSE CEILING SECTION CHART
Click on the chart to enlarge :-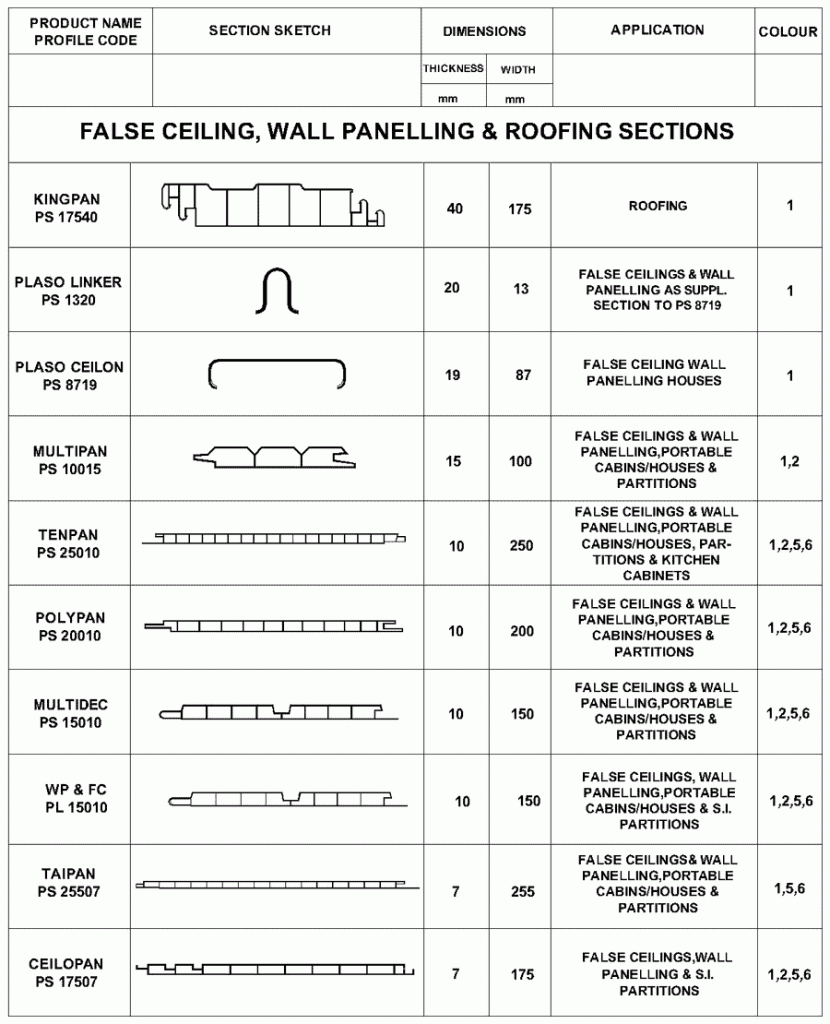 Various Colours and Shades available

Blood Red

Camel

Choclate

Cream

Dark Grey

Golden Brown

Green

Marble Grey

Mud Red

Off White

Pale Cream

Pink

Rich Gold

Rosewood

Ice Blue

Ivory

Light Grey

Marble Cream

Royal Silver

Sky Blue

Ultra White
Note : – Exact Colours and Shades may vary slightly from those shown here
Pvc Ceilings