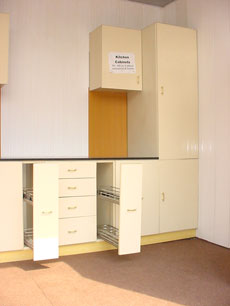 It's said that the kitchen speaks volumes about the home in which it dwells. The ideal modern kitchen is a blend of form and function of aesthetic beauty & total convenience.
Plasopan PVC kitchen designs include a vast range of kitchen cabinets, tables and even wardrobes, chests and other storage ideas for the kitchen.
Plasopan PVC Kitchen Cabinet has various advantage over other materials namely they are waterproof, Termite Proof, Fire Retardant, Economical, Maintenance free easy to install & available in various colors shades & no hassles of Painting & Polishing.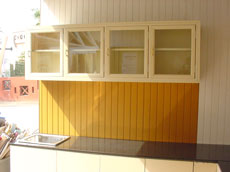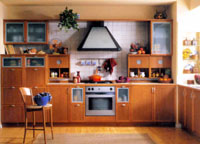 PVC KITCHEN CABINET SECTION CHART
Click on the chart to enlarge :-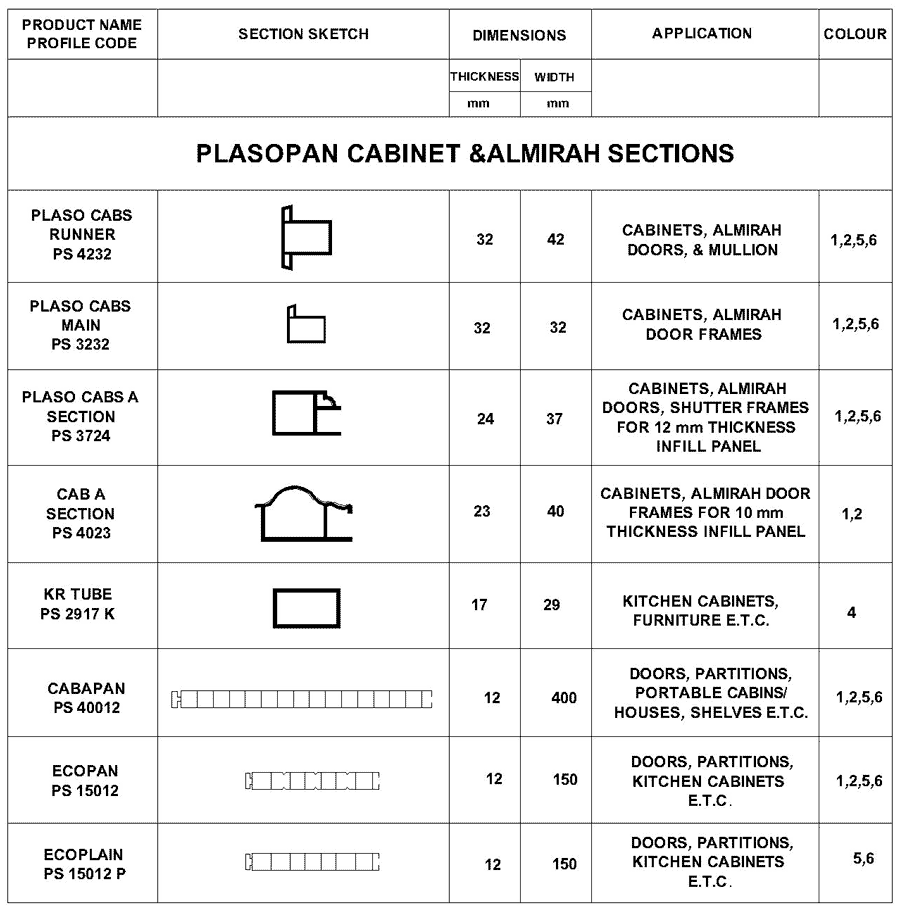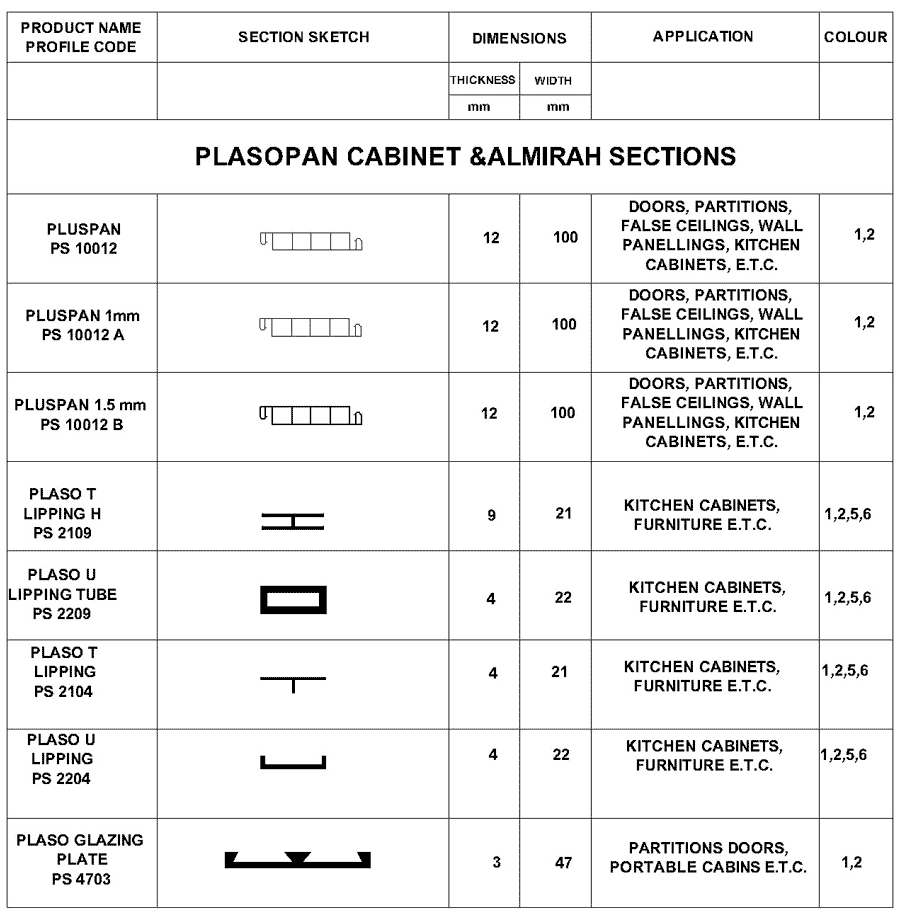 Various Colours and Shades available

Blood Red

Camel

Choclate

Cream

Dark Grey

Golden Brown

Green

Marble Grey

Mud Red

Off White

Pale Cream

Pink

Rich Gold

Rosewood

Ice Blue

Ivory

Light Grey

Marble Cream

Royal Silver

Sky Blue

Ultra White
Note : – Exact Colours and Shades may vary slightly from those shown here
Modular Kitchen